Halal Food Guru's Review
We at IstanbulGrillOrlando are always excited to see people talking about us in their gatherings, on our review pages, or on their personal blogs. Here is another such satisfied customer plus blogger who really loved what we do. Following is his review:
"We made it. It was Friday. We made it to the end of the work week. Arriving home I greeted Mrs Halal Food Guru and asked "what's for dinner". Rookie mistake. I should know better by now. In Florida the weather can change quickly, even by the minute. I saw the grey clouds rolling over my wife. I knew lightening was about to strike.
I quickly pivoted to suggest we go out to eat. The clouds began to recede with a hint of sunshine breaking through.
I began to say it's been a long week, let's go someplace that's a little nicer, a little more formal than the typical burger stops we usually stop at. The grey clouds cleared up and I could see the hint of a rainbow forming. I had thus far successfully averted a Category 3 storm. Now the hard part, to correctly suggest the right spot. A few months ago, we had visited Cappadocia, a Halal Turkish spot with my in-laws. She had enjoyed very much. However, I knew my wife would want to try something new. I remembered there was a new Halal Turkish spot called Istanbul Grill that we had passed by and were wanted to try. Perfect opportunity now. My only worry was if it wasn't good, I knew the storm clouds would return very quickly and I wouldn't be able to find any shelter.
LOCATION
Istanbul Grill is located in the Apna Bazaar plaza, a very popular desi hub amongst the locals. There are several other Halal restaurants there too, including Chaat House, with their famous desi sweets. The plaza is a quick drive away from the main tourist hub of universal and I-drive if you use the 528 highway and isn't too far from Orlando International Airport. There is plenty of free parking in front of the restaurant. Thankfully they are open late on most nights making it a good spot for a late night meal or hangout spot.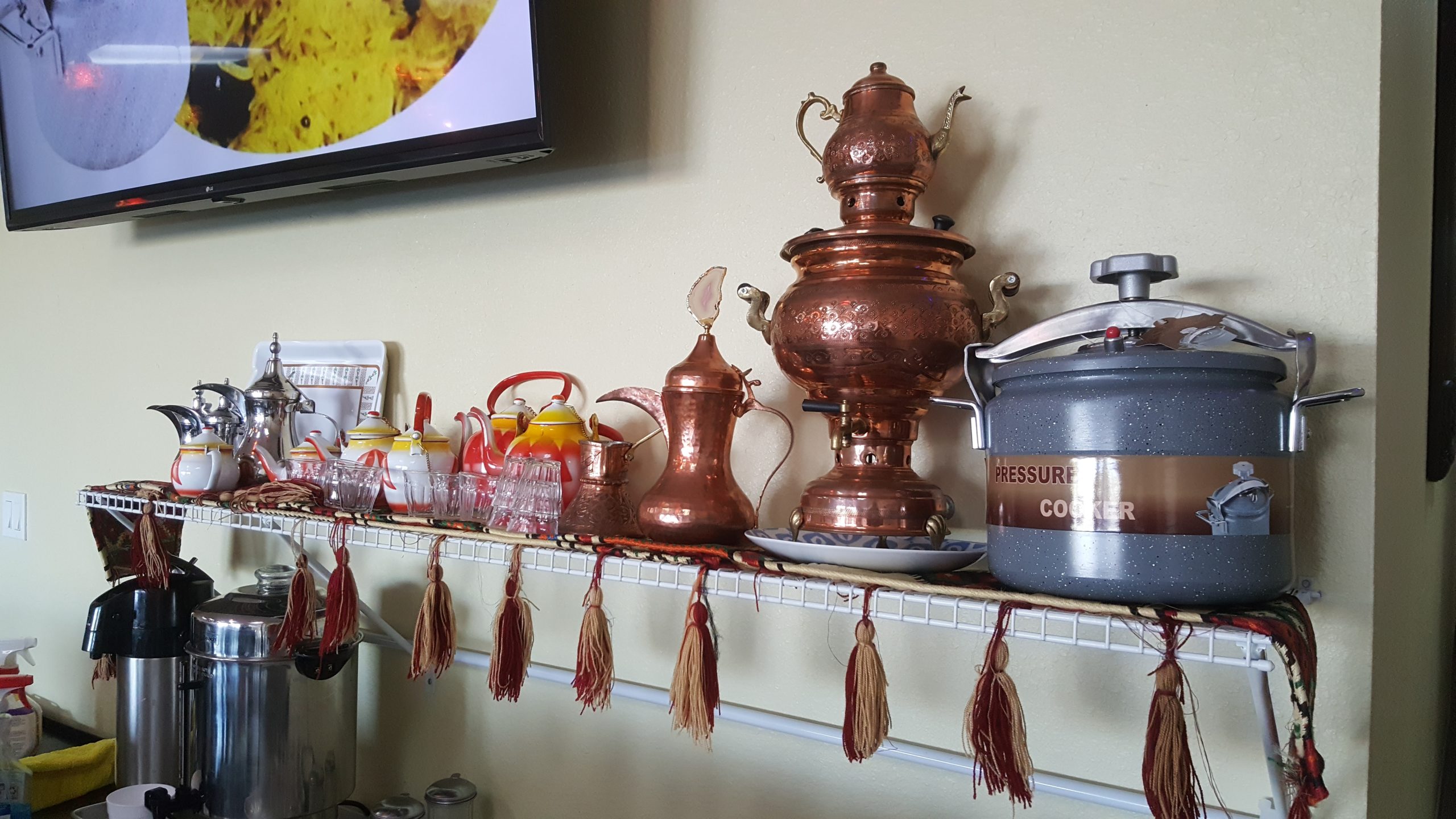 ATMOSPHERE
There are several features that add to the atmosphere creating a more formal experience. On display are many Turkish artifacts and images that convey the theme. I especially like the crafted lamps that hang from the ceiling, a feature that Istanbul is very popularly known for.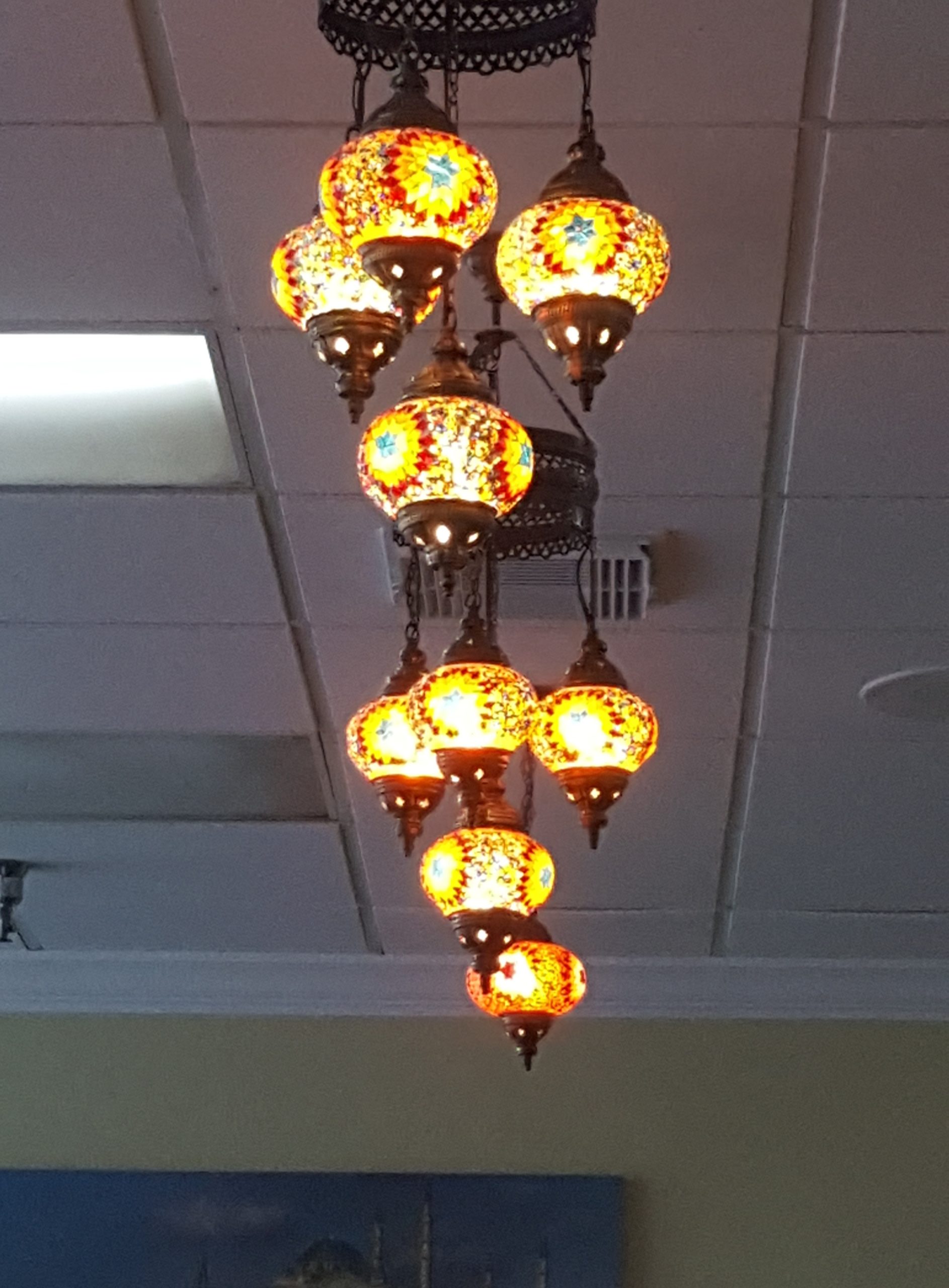 The dining space is very open and the table range from small to very large to accommodate all size parties. There is also a couch area to enjoy some tea after the meal and also some tables outside under a covered patio. The glassware was all set on the tables which made for easy targets for my kids to start playing with.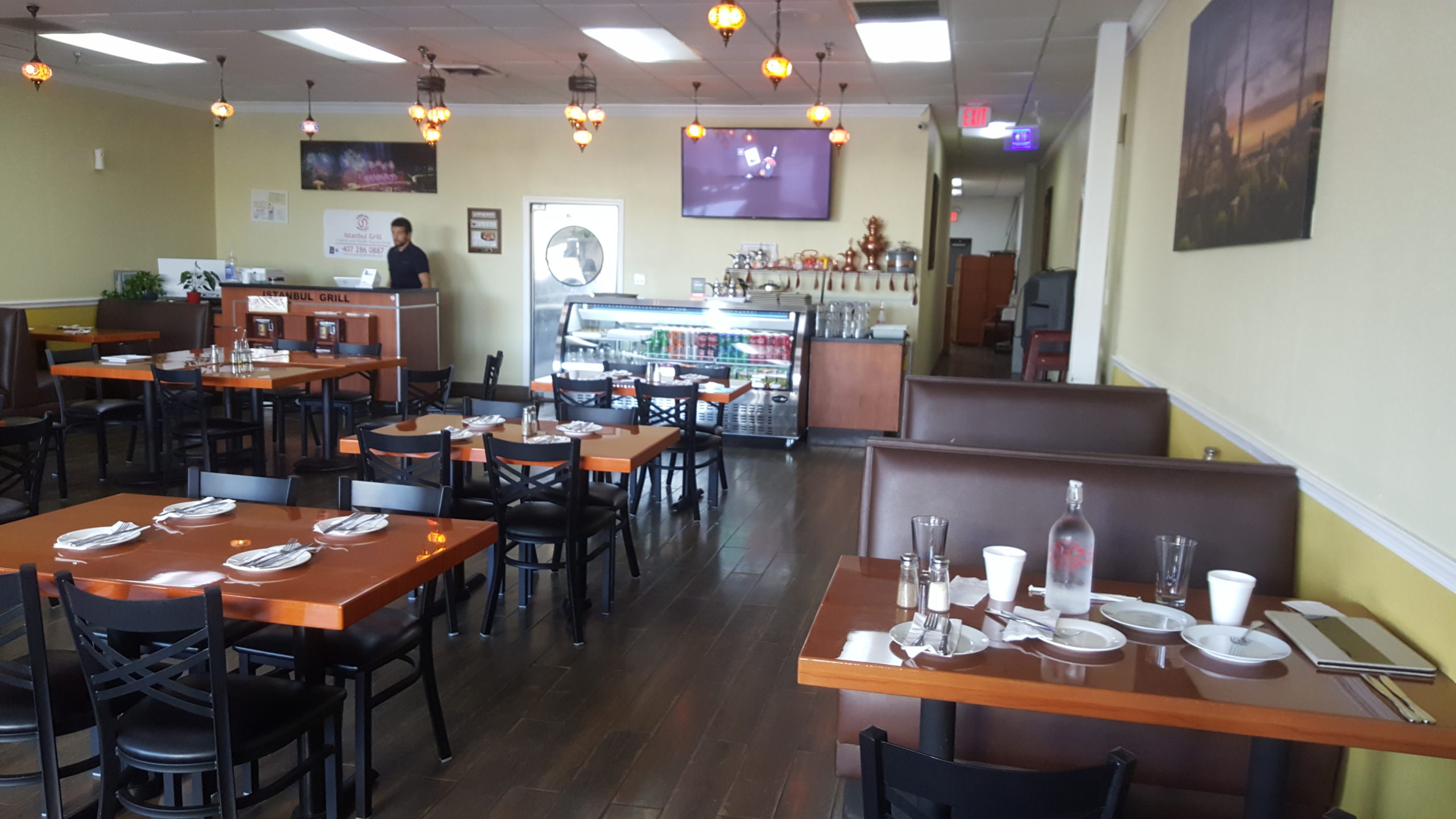 SERVICE
We were greeted when we entered the restaurant and escorted to the table of our choice. We reviewed the menu and made our selections. The kids were already picking up the laid out knives and ready to start a knife fight, so we knew it was going to be a task to keep them occupied. My wife suggested she would take them a go walk in the plaza. She said she was going to visit Apna, the Indian grocery store, but somehow got sidetrack to visit some of the Indian fashion stores also in plaza. Beyond taking our order and bringing out our food, we really didn't interact with the staff. The majority of reviews online state that the service was very attentive and friendly. At this visit we didn't really feel like the service added any more value to the meal experience.
FOOD
The menu was very focused to common Turkish dishes and those especially popular Istanbul. I was excited to see the Beyti kebab on the menu, it is a popular dish believed to originate in Istanbul and consists of beef or lamb kabob wrapped in a thin, soft flat bread (Lavash) topped with yogurt and tomato sauce. The taste was good, but was a little too mild and dry for my liking. The portion was oddly small for a dinner serving and was eclipsed by the salad saving. We also ordered the chicken Adana, mince meat on a wide skewer. The spice profile had a little more heat to it, but was still on the mild side. It was more juicy and satisfying and felt more freshly prepared.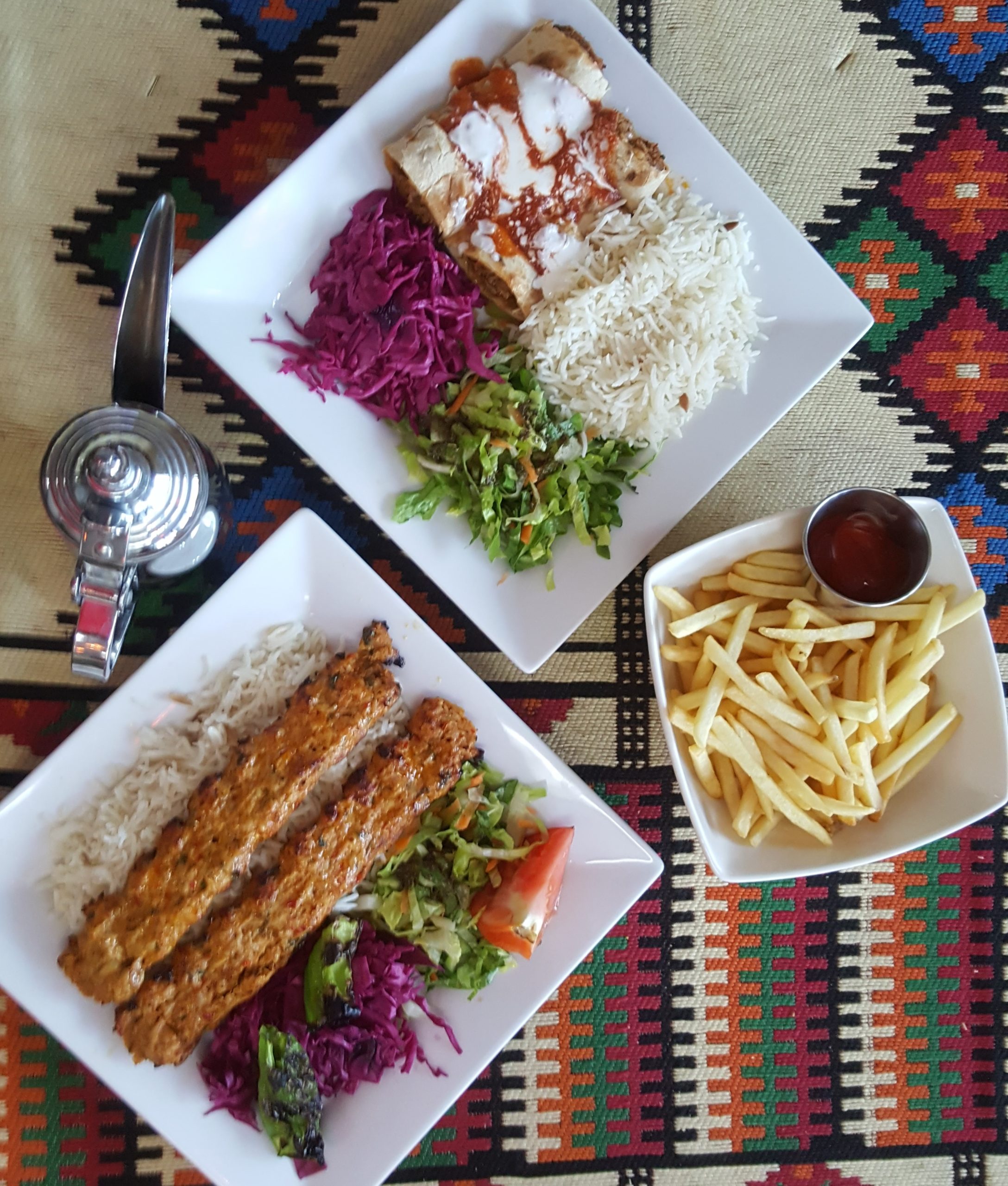 PRICE
Given the atmosphere and the elegant decor, one can expect that the price point can be a little higher on the scale. However, the other elements of the dining experience, including the portion, service don't fully measure up to create more value. The dinner service meals on the menu had an average price of around $18 USD.
OVERALL
My wife did enjoy not having to cook or do the dishes after a long week of work. We were excited to try a new halal Turkish restaurant in Orlando. It is located in the Apna Bazaar plaza a very popular destination for locals looking for desi groceries, food and fashion. Given the large Indian population visiting the area, the food can seem a little on the mild side. The meal value given the portion and service has some room for growth. However, we would consider visiting again especially if I make another rookie mistake and need a quick out in the future. At least this didn't end the same way as when I took my wife to the Halal Guys for the first time in New York City. That was a real mess…literally.
Food Category: Turkish Cuisine
Guru's Rapid Review: 3.5 of 5 Stars
Must Try: Chicken or Beef Adana
Address: 9428 South Orange Blossom Trail, Orlando, Florida 32837, United States
Phone: (407) 286-0887