Magical Herbs and Mystical Spices of Turkey
Various factors contribute to the popularity of traditional Turkish cuisine around the world. The elements of the Turkish cuisine that make it so popular are the ingredients used in cooking, the cooking techniques, and the essential sauces. Turkish cuisine is more magical, however, because of the hidden spices.
It is thanks to the secret herbs and spices that make up Turkish cuisine's delicious flavors that it is so beloved all over the world. The aroma from these condiments is wonderful, but the benefits to our health are even greater. Listed below are some of the most popular herbal and spice ingredients in Turkish cuisine.
Cloves
In Turkish cuisine, clove spice is obtained by drying the dark, small, nail-shaped buds of the clove flower. The taste and smell of this berry make it a popular ingredient in sherbets and other desserts. Many Turks consume black tea, which is an herbal tea that is often prepared with cloves and used to make desserts and cakes.
In the medical industry for centuries, cloves have been among the most powerful natural antiseptics. Cloves aid in throat and stomach problems by increasing edema. Additionally, it is a good alternative for chewing, which promotes oral health. The dominant scent of cloves is good for easing tooth and gum pain. Furthermore, they help to freshen the breath. The Turkish habit of putting one of these in your mouth after eating onion and garlic is common. Cloves are often available with the bill at restaurants.
Rosemary
Rosemary comes from the leaves of a dwarf tree grown in the Mediterranean. Despite the fact that the tree is always green, its leaves have a pleasant scent. It is a common ingredient in Turkish cuisine.
You can use them fresh or dried. Among its uses are herbal medicines, food preparations, and cosmetics for their pleasant smell. Fresh rosemary tea contains the herb as well. You can use it to make meat dishes and sauces. The benefits of it are numerous as well. Provides a relaxation effect and reduces stress. A rich source of antioxidants, vitamins, and minerals.
Cinnamon
Ottoman-era spice characterized by its distinctively sweet aroma. You can totally change the taste and the smell of the food just by adding this sauce. As well as being a key element of Turkish cuisine, cinnamon in both sticky and powder form is often used in the stuffing of vegetables, lamb and chicken.
A Turkish dessert cannot be made without its aroma. Turkish beverages include cinnamon, including boza and salep, which belong to the cuisine of the country. In addition to being an antioxidant, it reduces cholesterol, regulates blood pressure, increases body resistance, and is used to treat fungal infections. Cinnamon's fat-burning properties also contribute to its weight-loss abilities.
Bay Leaf
In Turkish cuisine, bay leaves accompany a wide range of delicious flavors. The dried leaves are collected from bay trees. It is not possible to eat bay leaves, which have a pleasant aroma but alter the taste of the dish.
Aromatic spices are only used as fragrances. In general, it is used in dishes with a tomato sauce, or dishes featuring game animals, fish, beef, or poultry. The production of canned and pickled goods is another use of Turkish cuisine. This preventive effect can be attributed to its antiseptic properties.
Sumac
Turkish Cuisine involves a lot of the use of the spice sumac, which is tangy and tart like a lemon. Sumac is a dwarf shrub found in southeast Turkey. Drying and grinding the leaves produces a powder.
In addition to its use in Turkey's most famous kebab dishes, potato salad, raw meatballs (their version of steak tartar), fish, and Turkish ravioli are also some of the dishes made with it. Spices like this help to balance blood sugar levels and facilitate digestion.
Cumin
Turmeric's cumin spice is a very aromatic spice that is widely used in the preparation of kofte (meatballs) and other meat dishes. It is almost never used in its seed form by local Turks, who prefer cumin in powder form. Cumin, which is grown in Anatolia, has an intense aroma which is often used to disguise meat odors.
In addition to spicy sausages, cumin is also used to make sucuk. There are a lot of health benefits associated with it, including its ability to treat asthma, increase immunity, enhance digestion, delay cell aging, and treat anemia. This is an essential tool for nursing mothers to alleviate their infant's gas.
Mint
A favorite herb for salads and appetizers, cold juice, stuffed vegetables (dolma) and yogurt dishes, mint has a distinct flavor and is used in a wide variety of dishes. In addition to helping stomach, respiratory and skin ailments, mint is also great.
Thyme
Most often, thyme, which grows in Anatolia nearly anywhere, is picked from the mountains. The dried or crumbled form is popular in Turkish cuisine. The distinct aroma of thyme makes it a popular herb in meat dishes. Farmers in Anatolia who feed their cattle thyme have the tastiest meat.
Turkey's cuisine does not only use thyme for cooking. Tea made from fresh thyme is often enjoyed hot. Moreover, it is antiseptic and provides a wide range of benefits. For instance, it improves high blood pressure, heart problems, and digestive issues.
Black Pepper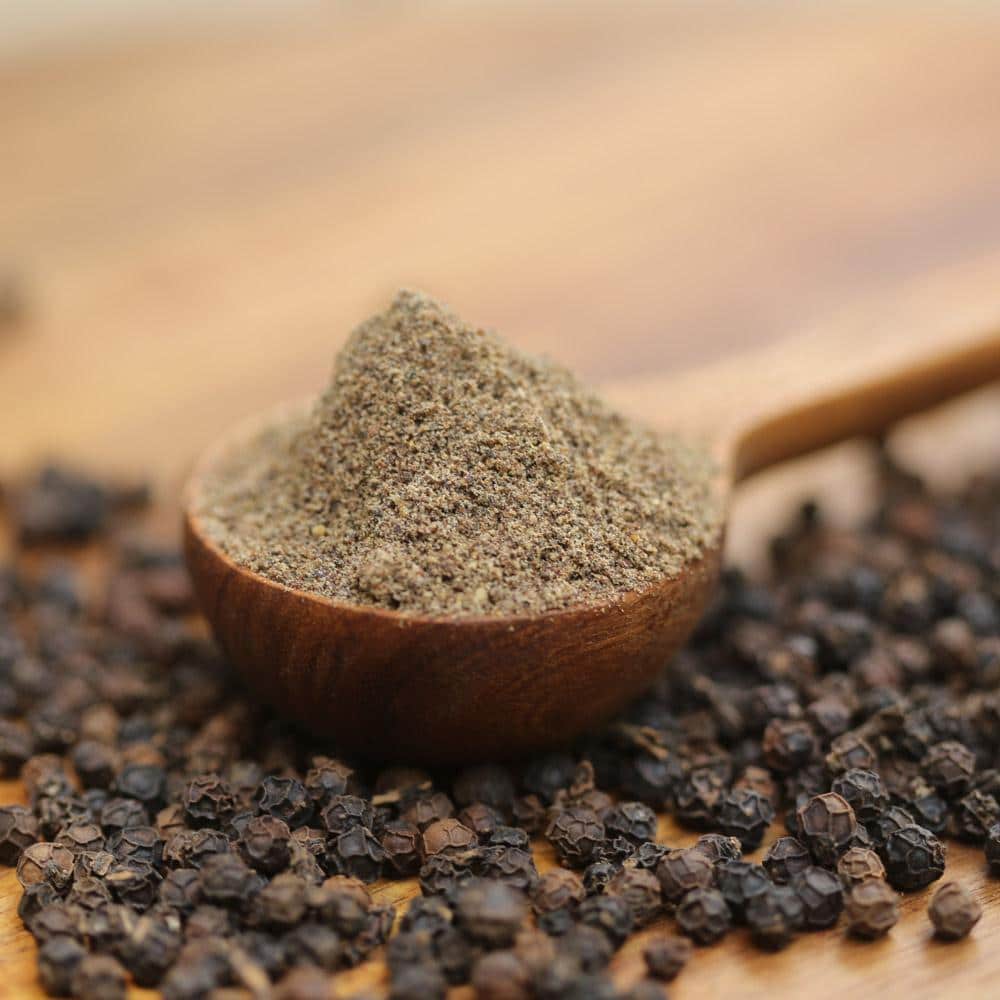 Turkish cuisine uses black pepper, which is widely used throughout the world, to enhance the flavor of every dish. Black grains are typically ground up and ground into powder to be used as a dry form of fertilizer.
Black pepper serves both as a flavoring agent and as a flavoring agent during the cooking process. In part due to its antioxidant properties, black pepper promotes fat loss and digestion. As it strengthens immunity, it is frequently consumed by people who suffer from colds.
Red Pepper Flakes
Red pepper flakes are a popular spice that adds an aroma and a slightly bitter flavor to most dishes. The dried peppers are crushed up and then dried in the sun before they are made into chips. Chilies may not be roasted before being crushed, depending on the region.
You can use it for everything from soups to hotpot dishes, and from casseroles to stir-fries. Furthermore, since red pepper flakes are rich in vitamin C, they are believed to strengthen your immune system as well as being a natural painkiller.